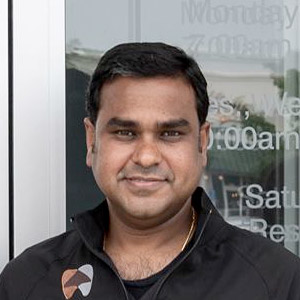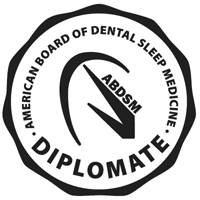 As a dentist, I am dedicated to providing high-quality, personalized dental solutions to each person I have the opportunity to treat. In doing so, I help to bring comfort, confidence, health, and happiness to my patients' lives.
I believe a smile is worth a thousand words and it's the most beautiful expression we share with world. Giving my community reasons to smile, and ensuring those smiles are bright, healthy, and as wonderful as the people who own them, is a deeply rewarding experience.
Professionally and personally, I welcome the opportunity to meet and get to know you. I would be honored to learn about your life, as well as your dental expectations, and to help you achieve the functional and radiant smile you deserve!
~ Dr. Suresh Vegesana
Education and Experience
Dr. Vegesana received his Doctorate of Dental Surgery (DDS) from New York University.
In his youth, Dr. Vegesana developed a passion for health and human services. Dentistry seemed a natural fit for his interests: the profession allows him to provide care that improves individuals' oral and overall health, and boosts their self-esteem. It also allows him to serve his community and build trusting relationships with those who come to Apex Dental Studio for their care.
Meeting and getting to know people of all ages, with a range of experiences, dreams, and stories, is one of the aspects of dentistry Dr. Vegesana most appreciates. He embraces and celebrates the diversity within the community and treasures the relationships that grow with those he serves.
Continuing Education and Professional Affiliations
Throughout the year, Dr. Vegesana participates in numerous continuing education (CE) opportunities. He knows that CE is vital and essential to maintain licensure, as well as to provide the most accurate, up-to-date, and innovative treatment, care, and results.
In addition to attending annual meetings, Dr. Vegesana participates in seminars and lectures, and studies the latest journals. This keeps him abreast of emerging research, trends in dentistry, and new materials and methodologies.
He is a member of the:
American Dental Association
Indiana Dental Association
Chicago Dental Society
Kosciusko Dental Society
Crown Council
Additionally, Dr. Vegesana is a Diplomate of the American Board of Dental Sleep Medicine.
Beyond the Practice
Born in India, Dr. Vegesana resided in Illinois – Peoria and East St. Louis – as well as Las Cruces, New Mexico, before settling in Fort Wayne, Indiana, in 2014. Outside the office he is most often found with family: wife Teja and son Arjun. In his spare time, he enjoys traveling, sports, and reading.
Dr. Vegesana is also active in community outreach and volunteering, believing that giving back is vital to maintain strength and support. He regularly participates in Feed My Starving Children, Mission of Mercy, and local fundraising events.